A new option for family fun, an outing with friends, a date night or office team building is now open in Berkeley. The creator of the former Studio Grow, an educational play space at Tenth and Gilman streets that closed in 2016, has opened a new place to play several different educational games aimed at adults. Game On has just opened on a limited basis and offers six rooms featuring different games that require critical thinking, teamwork and physical dexterity. "For the past two years, many of us have been alone and on screens. At Game On, the gaming experience is real, not virtual. It forces people to get out and work together," creator Tim Alley told Berkeleyside.
Alley, a Berkeley native with a business and educational background, enlisted the help of two of his childhood friends to make Game On a reality. Eric Mittler is a software expert with a background in cooperative learning and psychometrics, and James Hopkin is a computer and puzzle expert. "I try to instill the virtues of discovery, teamwork and courage as part of the outcome of your experience at Game On. I mainly try to do fun things and encourage people to cooperate Hopkin told Berkeleyside.
Photo credit: VisitBerkeley.com
Each of the games asks teams of two to four players to brainstorm cooperatively to solve the challenges presented, which can be physical or mental, depending on the room. In one of the games, players turn into moles in the classic arcade game Whack-A-Mole, but you won't get hit in the head. Instead, according to Berkeleyside, "Lighting up roots indicate which hole the moles should come out of as the 'whacker' presses mole-shaped buttons based on their teammate's position. Success is based on the number of times players perform such moves.
The so-called endurance room, which relies more on physics than thinking, will have you climbing ropes to keep you from falling into imaginary hot lava below. Another room features two different ball games based on Rube Goldberg-style machines. There's also an escape game and an Indiana Jones-themed game that are still under construction, with more new games expected to be added soon.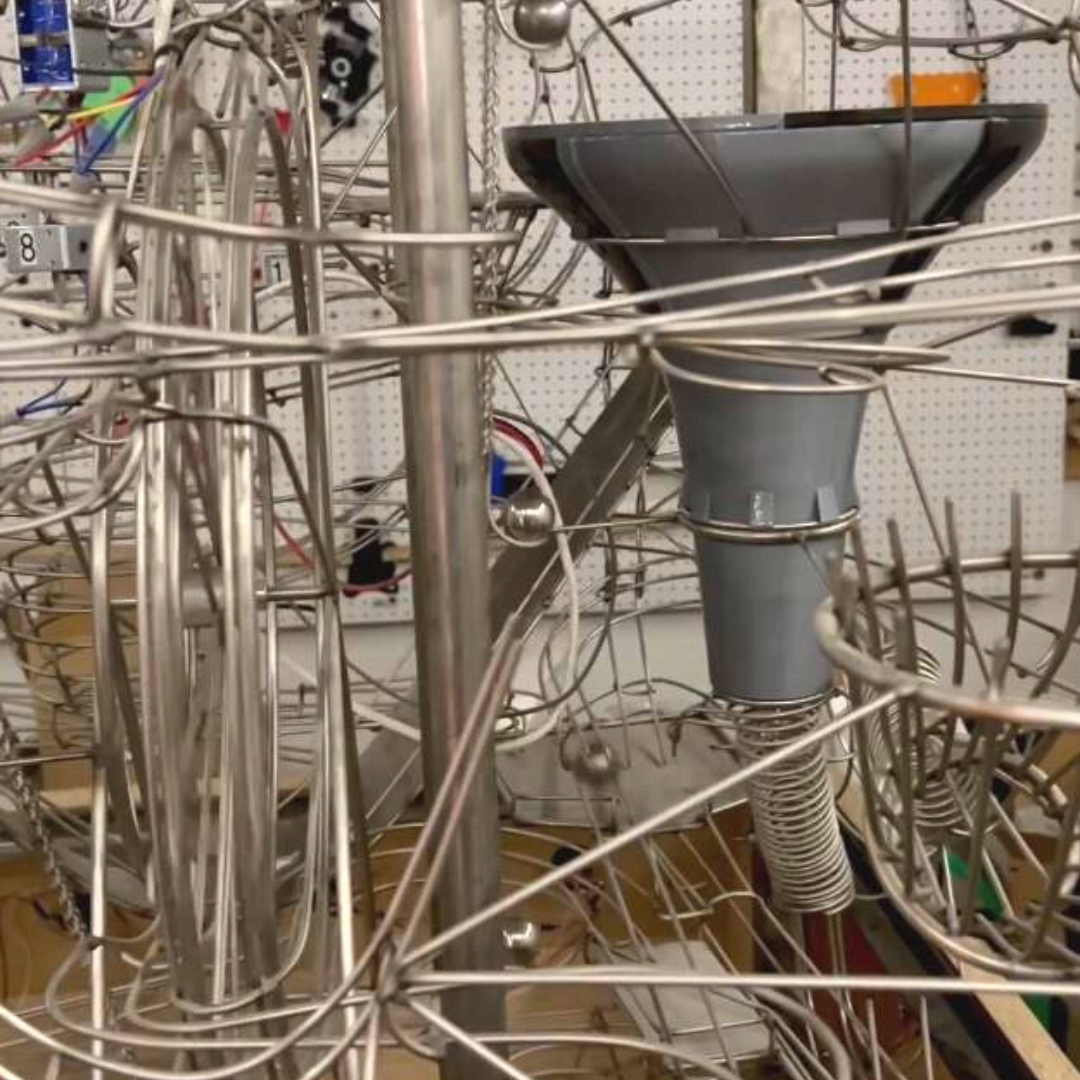 Photo credit: Game On
Game On has already opened its doors but is only welcoming guests on a limited basis. It should be fully open in December. Prices are $35 to $40 per person for two hours of play, and you must reserve your spot online. Opening hours are still determined. You can check it out at 1235 Tenth Street in Berkeley. Call for more information: 510-616-5415.