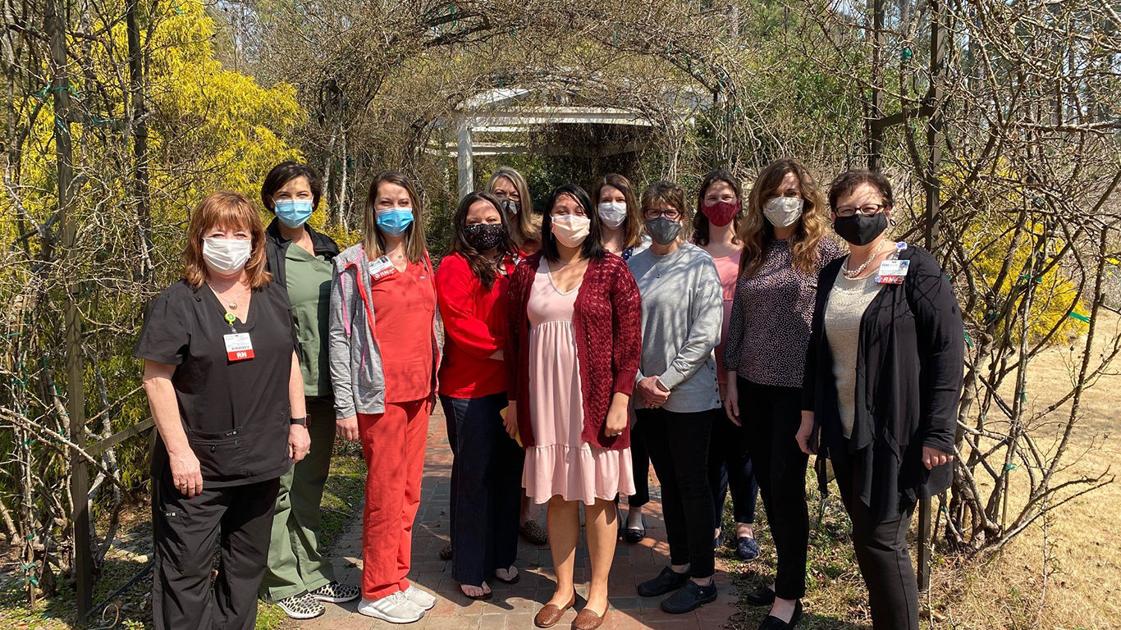 FirstHealth Honors 2021 Nursing Leadership Academy Graduates | Archives
PINEHURST – FirstHealth of the Carolinas recently announced its 2021 Nursing Leadership Academy graduates.
Ashley Collins, IA, MSN, CMSRN; Jennifer Cummings, IA, MSN, CCRN; Rebecca Locklear, MSN, BSN, RN-BC; Sharon Odom, IA, BSN; Iris Mullen, BSN, IA; Sheila Brock, IA, BSN; Meredith Johnson, IA, BSN; Dory Franklin, IA, BSN, CBN; and Chrisi Embler, RN, BSN, CBN all completed the one-year program designed by FirstHealth Nursing Leaders to prepare responsible / personal nurses for leadership roles.
"Healthcare is increasingly complex, especially for frontline nurse managers, so we are using our Nursing Leadership Academy as a way to develop a succession plan for nurse managers", Deana Kearns, MSN, RN , Executive Director of Clinical Practice and Corporate Training at FirstHealth, mentioned. "We provide core leadership, knowledge, skills and vital capabilities in these key roles within our system. In response to COVID-19, these skills are more valuable than ever. "
The academy provides instruction on topics such as transformational leadership, financial and human resource management, leadership during change, and quality. These topics are presented over five classroom days throughout the program.
Participants also complete a leadership project with a poster presentation. Homework is assigned before each session and nurses work with a mentor to discuss the practical applications of the classroom presentations.
Applicants to the academy must have a bachelor's degree in nursing (obtained or currently enrolled), a minimum of two years of clinical experience, and a letter of recommendation from their director. In addition, applicants undergo an interview selection process with current nursing leaders.
"Our academy prepares future nursing leaders and ensures that FirstHealth nurses continue to lead the way in helping the system achieve its primary goal – caring for people," Kearns said.