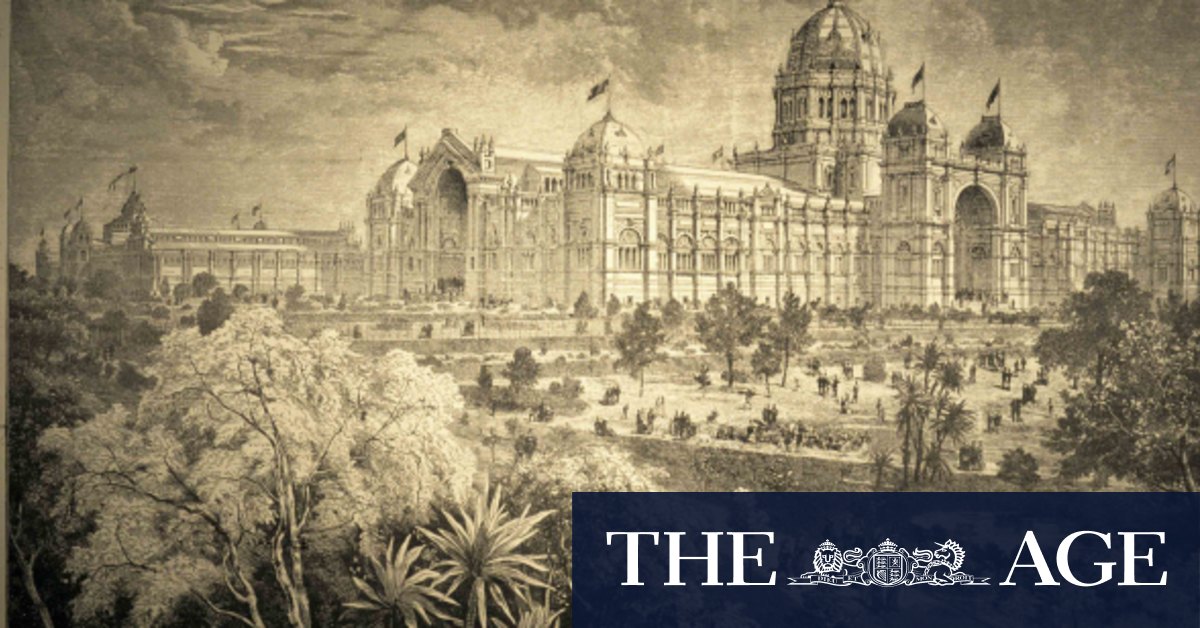 Opening of the Melbourne International Exhibition
The appearance of the choir and orchestra was very pleasant. The ladies seated on the north side of the gallery were dressed in white dresses, with cardinal sashes, and the ladies seated on the south side were dressed in white dresses and pale blue sashes. All the galleries of the transept and the nave were well filled and the floor of the nave was crowded with the orchestra at the eastern end.
Mayors, aldermen and members of city and district councils and city clerks appeared in their official dresses. The whole building was made cheerful by the presence of officers of various ranks, naval, military and consular. The ladies were generally dressed elegantly and tastefully, with the gentlemen (private citizens) mostly appearing in evening dress.
After the performance of the cantata, Mr. Caron, the composer of the music, received a full ovation. Sir Samuel Wilson led him and Mr. JW Meaden, the author of the lyrics, to the platform and introduced them to His Excellency the Governor, the Marquis of Normanby. The address of the royal commission appointed to carry out the exhibit was read and presented to His Excellency, and his written response was read there and presented to the commission, through Mr. J. Clarke, the chairman, who called for three cheers for the Queen, three cheers for the Prince of Wales and the Royal Family, and three cheers for the Governor. The many calls were warmly answered.
His Excellency then officially declared the exhibition open, the royal standard was hoisted above the dome, a salute taken from the ships in the bay and from the several batteries ashore, and the orchestra and choir performed the National anthem. This ended the ceremony.
Loading