RuPaul Charles joins the ranks of CBS game show hosts.
Producer, artist and drag queen ("world supermodel" RuPaul) will host a new version of "Lingo," a twisted pun for the network's prime-time programming. Charles will also serve as executive producer.
Here's how the show works, according to CBS: Teams of two will compete in puzzle rounds. They will have to guess letters that reveal seemingly simple words. At the end of each hour-long episode, the two winning teams will advance to an agonizing final showdown where one team walks away with a big cash prize.
"We're all ready to have fun again, and 'Lingo' is the answer," Charles said in a statement.
"Lingo" debuted in the 1980s and recently aired on ITV in the UK, where it set ratings records.
"We give you a letter, and you can guess the rest! The pun craze is sweeping the country, and 'Lingo' will deliver a fast-paced, fun and addictive show for the whole family," said Mitch Graham, senior vice president of alternative programming for CBS in a statement. "RuPaul's flair and quick wit, coupled with the ability for viewers to play at home, make this a timely show with broad appeal that we are excited to join our network lineup."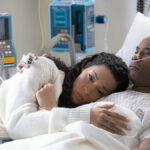 Layla Smith, CEO of Objective Media Group, added in a statement, "We are OVER THE MOON creating 'Lingo' for America with CBS and the amazing RuPaul."
Charles fans know the entertainer's love of game shows. Charles took inspiration from the game show classic "Match Game" – including those long, skinny host mics of yore – for "RuPaul's Drag Race", reimagining it as "Snatch Game".
A premiere date will be announced later this year.